La Ferme Le Merger
Le Merger Farm, Bed & Breakfast and Table d'hôtes Brazilian Dinner to CHOISY EN BRIE
Welcome to La Ferme Le Merger in Choisy en Brie
70 km from Paris

Bed and Breakfast "Brazilian Dinner"

Siret number 51394837200018

Free Wi Fi, free parking

TripAdvisor Certificate of Excellence in 2015, 2016, 2017, 2018
.See the reviews about our establishment on Tripadvisor, these reviews are our best advertisement ...

Classified Gîtes de France 3 ears since 2009 but we voluntarily stop our affiliation with this organization from 2019

Sueli and Claude, Brazilian French couple, your hosts, offer you 2 rooms

1 / Superior double room, 16 m2 south facing garden view, extended all of 6 m2 bathroom / toilet, antique solid wood furniture, Persian rug

2 / A superior double room of 14 m2 North view on the extended countryside of the whole 3 m2 bathroom / toilet, antique solid wood furniture, Persian carpet.

Sueli your hostess, born in Rio de Janeiro, offers on reservation her dinner table "Brazilian Dinner"
Cocktail aperitif and salted morsels, starter, main course and its accompaniments, dessert, drinks included, wine, beer, water, coffee, tea at the price of 35 € TTC per person.

You will be warmly welcomed in this former dairy farm built in the 1850s that has made Brie cheese sold on local markets for over 100 years.
This activity was abandoned more than 40 years ago.
The restoration of the buildings has allowed to open a large lounge / dining room in L of 70 m2.
All the interior decoration is inspired by the style "gentilhommière ... old furniture, fire of wood ...
The buildings are surrounded by a large flower garden with a covered terrace, an orchard and a vegetable garden set on 3200 m2 in a quiet, not overlooked and without any nuisance.
A country setting ideal to rest before leaving to discover Paris and the Ile de France.

We are located 1 hour from the center of Paris by the train that runs from Coulommiers (15 minutes) from 05:30 in the morning to 23 hours every day with a rate of 1 to 2 trains each hour Free parking at the station. Coulommiers ...
So Paris, Paris, the Eiffel Tower with its point rising to the sky, Ile St Louis, Notre Dame of Paris, the Sacred Heart, Montmartre, the Latin Quarter, the Cupola of Montparnasse, the Louvre Museum, the Moulin rouge and more to discover by yourself ...
The train is the fastest and most comfortable way to arrive and visit Paris without worrying about the monstrous traffic jams and the parking jam of your car ...

- The medieval city of Provins of the 12th century (20 minutes) deserves a visit and offers every day in season many attractions "era" for all ages.

- The magnificent Château de Vaux le Vicomte and its French garden are 45 minutes, built by Nicolas Fouquet Superintendent of Finance King Louis XIV ...
the Minister will end his life after 19 years in prison, accused by the king "of having asked too many taxes of the people what the King did not want"
The King, however, will "hire" the 3 artists who worked at Vaux le Vicomte, the architect Le Vaux, the gardener Le Notre and the painter Le Brun to build the Château de Versailles ...
The Palace of Versailles is 1h 30 from our house ... The King, you will see saw great ...

- The Fortress of Blandy Tours 12th century fully restored just 6 km from Vaux le Vicomte can be visited on this occasion ...
-
- The Château de Fontainebleau, royal summer residence for more than 30 kings of France is 1h15 from our farm. Historic residence in more than one way from François 1st to Napoleon.

If you are on the side of Fontainebleau, the pretty town of Moret sur Loing is worth the detour and seduced the painters "Impressionists" at the beginning of the 20th century ...

- Champagne and its bubbling wine is not far ...50km for the first vineyards then a little further you will visit the regional capital Reims ... the Cathedral and its stained glass,
Reims is also its Champagne cellars which can be visited by underground train ...
We can give you the addresses of small winemakers who make excellent "Champagne" at prices around 15/16 € per bottle.

- For shopping, the Paradise Credit Card is located in Marne la Vallée (The Village Valley) 45 minutes next to Eurodisney or Troyes (1h 15) with its factory outlets ...

- The amusement park of Eurodisney (45mn) offers children and adults a pleasant return to childhood and his carefree ...

- A little further at 1h 30 you will love to stroll in the village of Barbizon, cradle painting of the movement "naturalist" with its leader Jean François Millet
or by extending your route to collect you at Milly-la-Forêt in the bright little chapel "aux simples" decorated by Jean Cocteau ..

In the Middle Ages this chapel welcomed lepers who were "treated" with medicinal plants "the simple" ...


The Farm Le Merger allows you, for a reasonable price, to discover all these enchanting or historical places and if the heart tells you, the evening comes to treat you to the exotic cuisine without hot pepper (but we have !!) your hostess Sueli.

Le Merger Farm will make your stay unforgettable.








Want to offer a stay in a guest room?
Availability
Available
Not available
Unauthorized arrival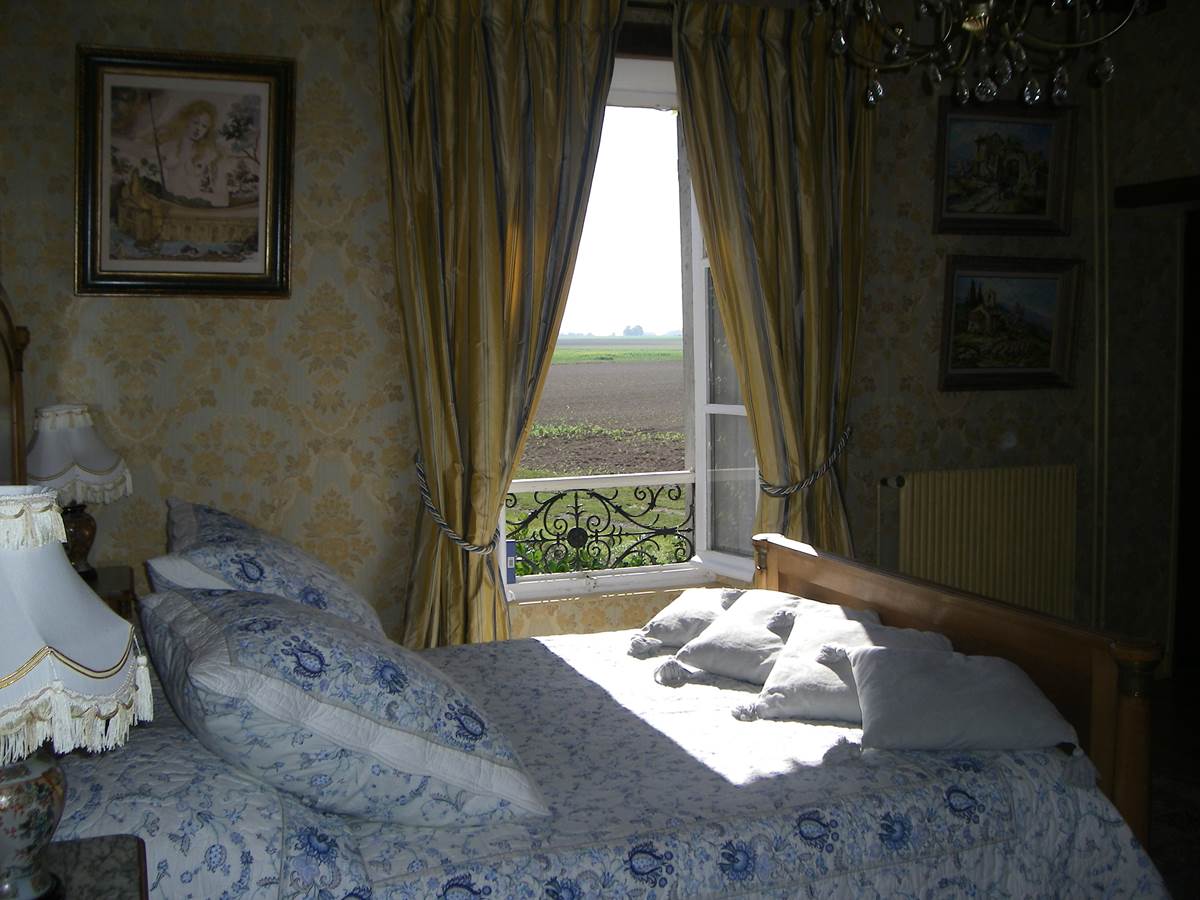 Chambre Double Plein Sud Avec Sdb Vue Jardin
from 99€/night
See Details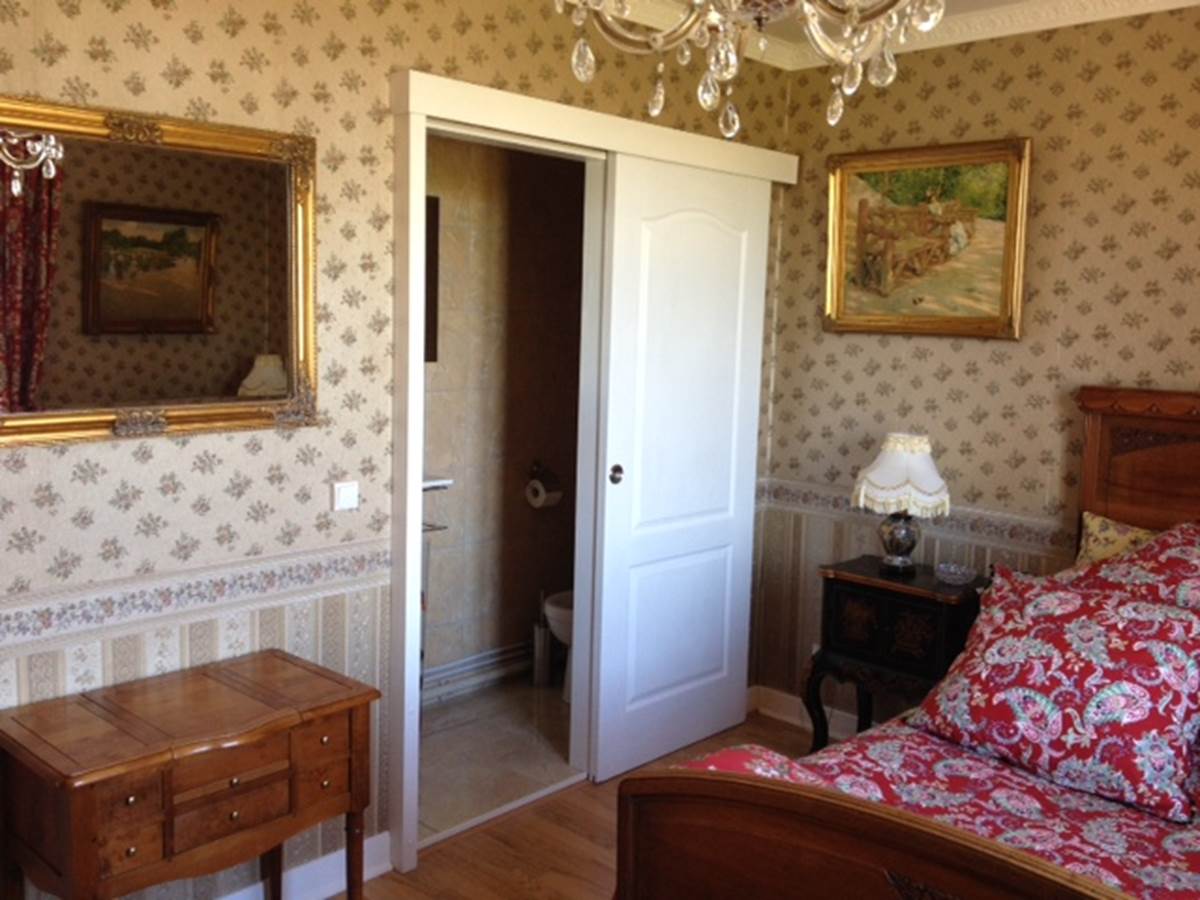 Chambre Double Avec Sdb Vue Campagne
from 89€/night
See Details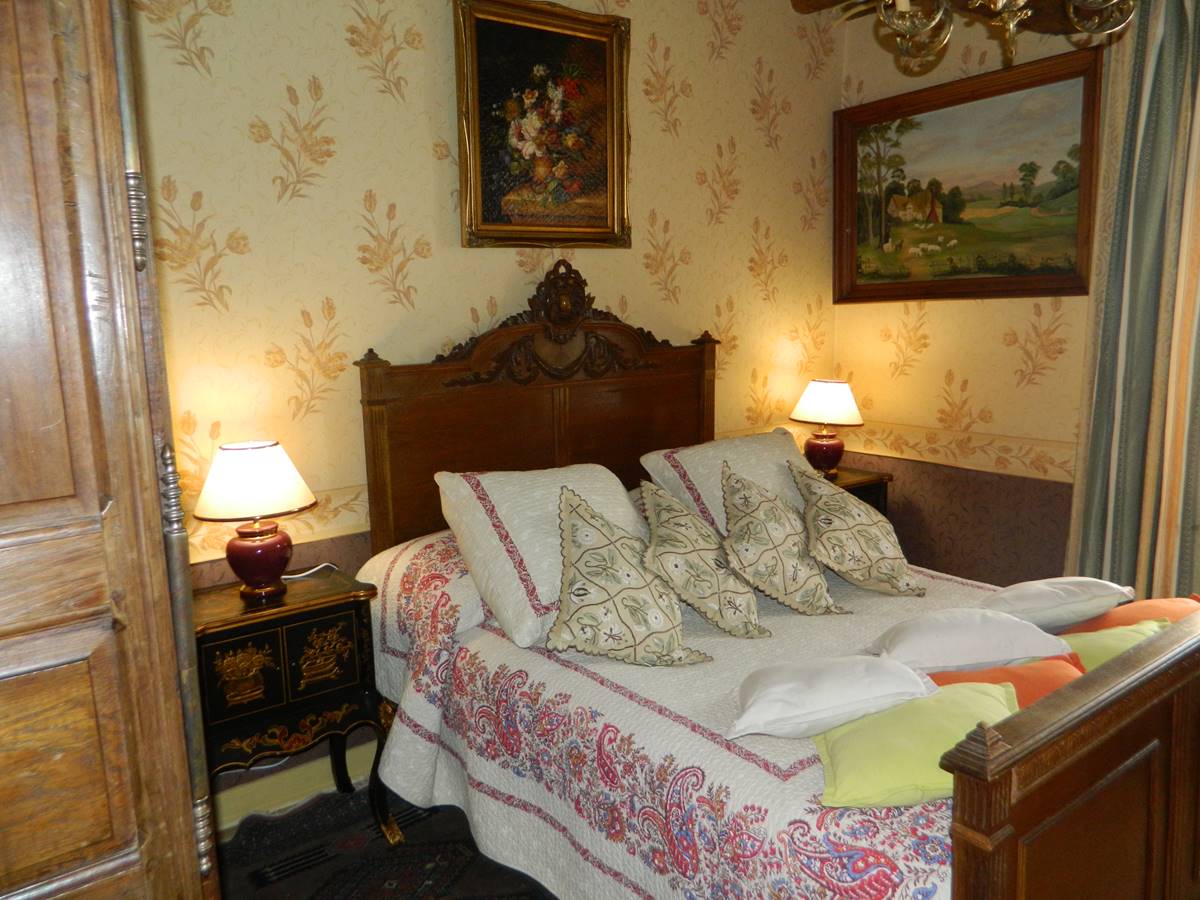 Chambre Double Sdb Privée, Séparée ,vue Jardin
from 69€/night
See Details
Your Comfort, Our Services
Courtyard
Fireplace
Free parking
Garden furniture
Internet broadband access
Landscaped garden
Living area
Pets not allowed
Private bathroom
Table d'hôtes
Terrace
Walled property